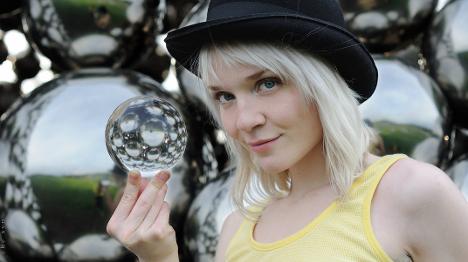 I recently had a gig in Calgary that presented me with a new and exciting challenge. I was asked to create a custom crystal ball choreography that would be performed to live music for a networking event. It took me a of couple weeks to create the piece and I also blended in some new acrobatic tricks that I recently picked up while training in Vegas. The piece was to a cover of Ed Sheeran's Thinking Out Loud by Jenn Beaupre. I had a blast working with Jenn and I hope that I'll have a chance to collaborate with musicians again soon!
The new website is finally up and running!
There are many new things in the works as well such as updated contact juggling tutorials and new cabaret acts. Stay tuned.